summer savings!
Rates starting as low as 3.99%

APR
How would you spend $5000?
Go on a road trip!
Fly to an island vacation!
Add a deck to your house!
DISCOUNT TICKETS
ARE BACK!
Get your Adventureland and Lost Island tickets at any CFCCU location.
Adventureland $41/ticket        Lost Island $27/ticket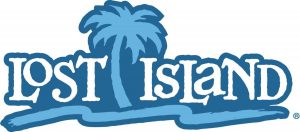 Quickly access all online banking services.
Credit Card Rates
as low as
5.25%
APR
Learn More 
Deposit Rates
up to
1.25%
APY
Home Equity Rates
as low as
3.45%
APR
Learn More
Apply for an account online and a Member Services Representative will be in touch right away.
Gain your buyer advantage by getting pre-approved before you start the search for your dream home. 
Whether Auto, Recreational Vehicle or Personal Loans, simply apply online in right here.
Sheila
Wouldn't think about banking anywhere else…
Apply for your CFCCU Account Today.