Attention – CFCCU will be closed Monday, January 20th, 2020 in observance of Martin Luther King Jr Day and will resume normal operating hours on Tuesday, January 21st, 2020.
In this Issue:
CFCCU Board of Directors Representative
2020 Annual Meeting
New & Improved CFCCU Products
Skip-a-Payment
Warren A Morrow Memorial Scholarship
CFCCU Scholarship
Direct Depositing for Tax Refunds
Year-End Statements
IRA Disclosure
Planning For The Future
Become a Representative on CFCCU's Board of Directors
One of the unique things about a Credit Union is that it is democratically organized and controlled. That is, the Board of Directors, which sets the policies governing the day-to-day operation of the Credit Union, are all volunteers, elected by the membership to represent their interests. Elections are conducted at the Credit Union's Annual Meeting.
Any member in good standing over the age of 18 can run for a position on the Board of Directors. Candidates should have knowledge of or a willingness to learn about credit unions and their business processes, as well as a desire to serve the credit union movement. Candidates are expected to prepare for and attend monthly Board Meetings.
Also, Board members are expected to serve as appointed on various internal working committees, which also will meet as needed. Directors normally serve a 3-year term upon election and receive no compensation for their service. If you're interested in serving as a director or finding out more about opportunities to offer volunteer service to the Credit Union, please contact Helen at (319) 266-7531.
2020 Annual Meeting
Please join us for our 62nd Annual Meeting.
Tuesday, March 17th, 2020 @ 5:30pm
Cedar Falls Community Center
528 Main Street, Cedar Falls, IA 50613.
Exercise your right to vote for your representatives on the Board of Directors
Hear about CFCCU's achievements and future plans
Visit with CFCCU board, staff, and fellow members
Enjoy a light meal and win valuable door prizes
Please RSVP at any of our offices, we look forward to seeing you there
NEW & IMPROVED CFCCU PRODUCTS
Why is a CFCCU credit card better than our competitors?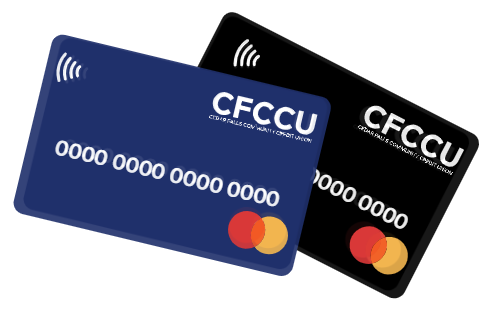 We offer low-interest credit cards with no annual fees, no cash advance fees, and no balance transfer fees. Cardholders can easily view and manage their credit card accounts online with mycardinfo.com or at any of our local branches. CFCCU credit cards are also chip and wave enabled.
To learn more, visit our credit cards page or call a loan officer today.
Struggling with debt or dreaming of home renovations?
CFCCU offers home equity loans that can help! We offer HELOCs, fixed-rate home equity loans, and home improvement loans. With up to 100% financing, low-interest rates, and low closing costs, home equity loans are a great choice for debt consolidation, home renovations, large purchases, and much more. To learn more, visit our website or call a loan officer today.
Coming soon!
CFCCU is working to enhance our online and mobile banking platforms. These changes will offer updated services, a simplified login process, and improved quality.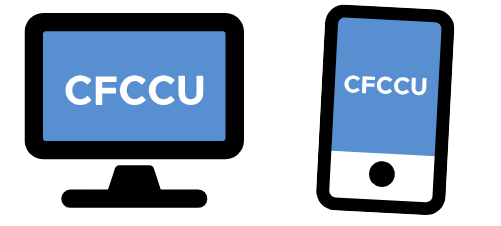 Keep an eye out for more announcements regarding these updates.
SKIP-A-PAYMENT
Do you have something better to do with your money this month rather than make a loan payment?

Sometimes you might welcome a break from the requirement of your monthly credit union loan payment.
2020 Scholarship Opportunties
Warren A. Morrow Memorial Scholarship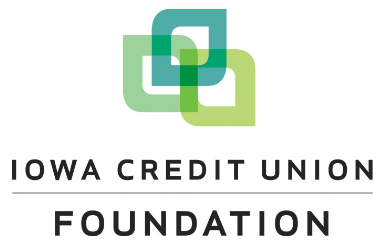 The Iowa Credit Union Foundation's (ICUF) 2020 Warren A. Morrow Memorial Scholarship is now open. In 2019, 12 winners were selected, totaling $23,000 in awarded scholarships.
There are two categories for scholarships:
High School Scholarship – Designated for high school seniors planning to enter college in 2020.
Post High School Scholarship – Designated for individuals entering or attending an accredited undergraduate, graduate, or vocational program in 2020.
More details of the scholarship along with applications can be found on the Iowa Credit Union Foundation's website at: iowacreditunionfoundation.org/warren-a-morrow-memorial-scholarship.cfm.
The Warren A. Morrow Scholarship was created in memory of the late Warren A. Morrow for his extraordinary commitment to the credit union industry and the Hispanic community. Scholarships will be awarded by the ICUF to outstanding high school seniors and post-high school graduates interested in furthering their education.
CFCCU Scholarship
Cedar Falls Community Credit Union is pleased to offer our members the opportunity to apply for college scholarships. Scholarships in the amount of $1000 will be awarded to two incoming freshman, undergraduate, or graduate students. Students enrolled in an accredited program in the 2020-2021 academic year can earn a scholarship by successfully submitting their essay and resume to Cedar Falls Community Credit Union.
Eligibility: Applicants must have a Cedar Falls Community Credit Union account established in their own name and must be a member in good standing. Cedar Falls Community Credit Union staff and directors and their immediate relatives are not eligible.
Application Process: Applicants must supply their resume and essay together as one PDF attachment sent to [email protected] to be reviewed. Applicants who prefer to turn in a hard copy of their application may submit it to Cedar Falls Community Credit Unions Main Branch at 123 W. 4th Street in Cedar Falls. All entries must be received by March 1st, 2020. Please visit cfccu.org/student-loans/ for additional information.
Direct Depositing for Tax Refunds
Please use the routing number provided below when claiming your tax refunds to have them deposited directly into your account at CFCCU.

Year End Statements
The Audit Committee of the Credit Union is currently confirming account balances and transactions in the December 31, 2019 statements. If you note errors in your statement, please notify Irv Tiller, Audit Committee Chair, 1724 Primose Drive, Cedar Falls, IA 50613.
IRA Act Holders: The year-end balance shown on your statement is the "Fair Market Value" for IRS Reporting purposes.
Mortgage Loan Holders: The Credit Union will only issue IRS 1098 forms for members paying mortgage interest in excess of $600. To claim lesser amounts on your tax return, use the "Finance Charge" information reported at the bottom of your 12/31/19 statement.
Dividend Earners: The Credit Union will only issue IRS 1099-INT forms for members earning in excess of $10 in dividends for the year. To report lesser amounts on your tax return, use the dividend/interest information reported at the bottom of your 12/31/19 statement.
Withholding Notice for IRA Account Holders
Payments from your IRA are subject to federal income tax withholding unless you elect no withholding.
You may change your withholding election at any time prior to your receipt of payment. To change your withholding election, complete the appropriate form provided by your credit union.
Withholding from IRA payments, when combined with other withholding, MAY relieve you from payments of estimated income taxes. However, your withholding election does not affect the amount of income tax you pay.
You may incur penalties under the estimated tax rules if your withholding and estimated tax payments are insufficient.
Planning for the future…
CFCCU offers Individual Retirement Accounts (IRA) and Health Savings Accounts (HSA) to help plan for future financial and medical needs.
Ask one of our IRA experts which account is best for you: Traditional IRA, Roth IRA, or a Coverdell Education Savings Account (Education IRA).
CFCCU also offers Health Savings Accounts to members who have a high deductible healthcare plan. There are no minimum balances for our HSA accounts.
To learn more, visit our website or call an IRA/HSA expert today.