Giving back
to the communities we live in.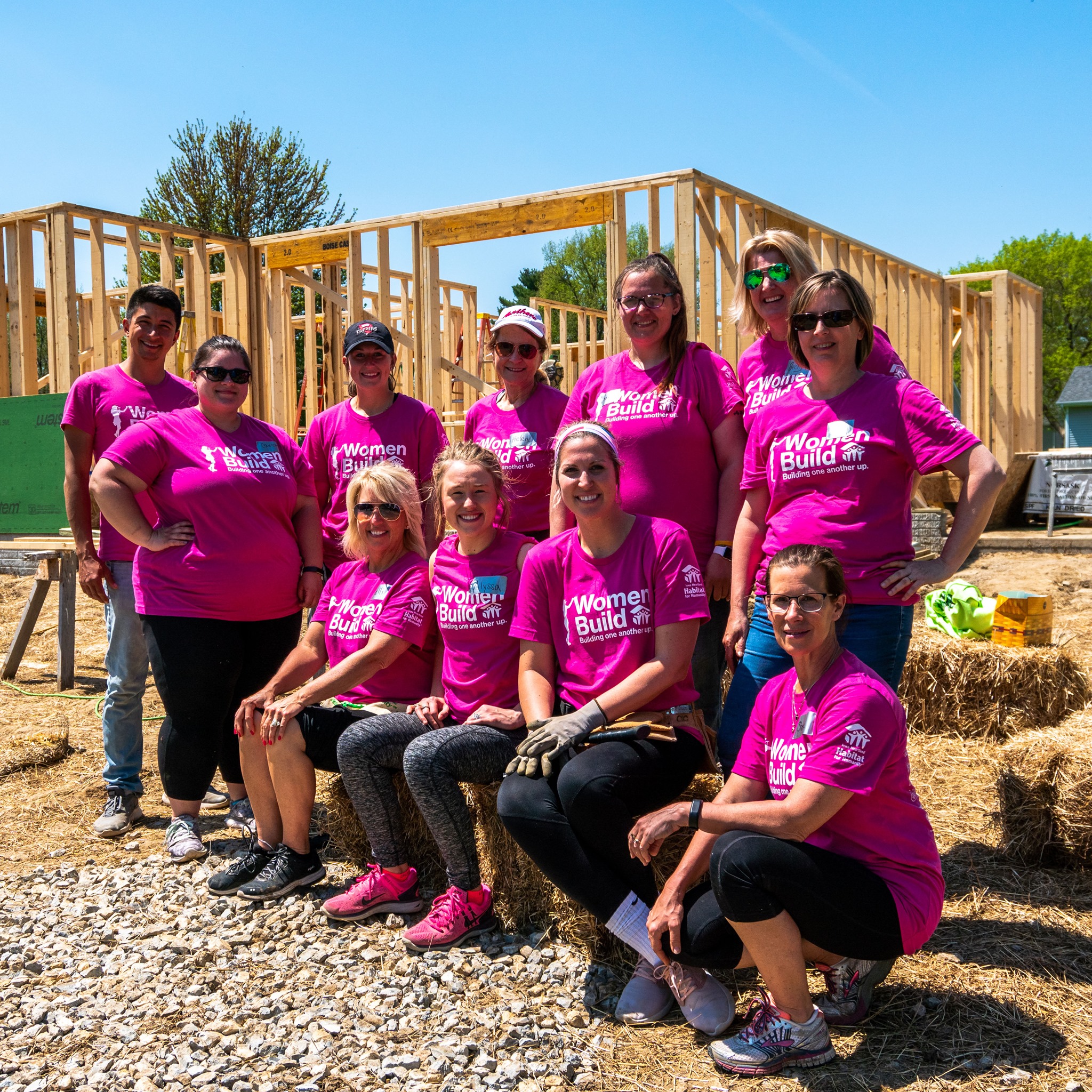 Women Build
CFCCU staff and board members (Helen Pearce, CEO; Kelli Aikey, Senior Loan Officer; Courtney Chesmore, Loan Officer; Wendy Winters, Member Service Supervisor; Sheila Kittleson, B.O.D; Becky Riehm, B.O.D) volunteered their time at the Women Build event in May 2019, founded by Iowa Heartland Habitat for Humanity. They worked hard to help build a house for a very grateful family in our community. It is easy for these ladies to look past the blisters and banged up fingers when they know they are helping a family in need build their home.
Financial Literacy Class
Pictured is Josh Hurley along with a 9th grade class from Holmes Junior High School (HJH). Josh is a loan officer with CFCCU. He recently taught a class about applying for a loan, how to establish good credit, and what a loan means to your personal budget. CFCCU is a partner in education with HJH and continues to be involved with the future of our community with our focus on financial education.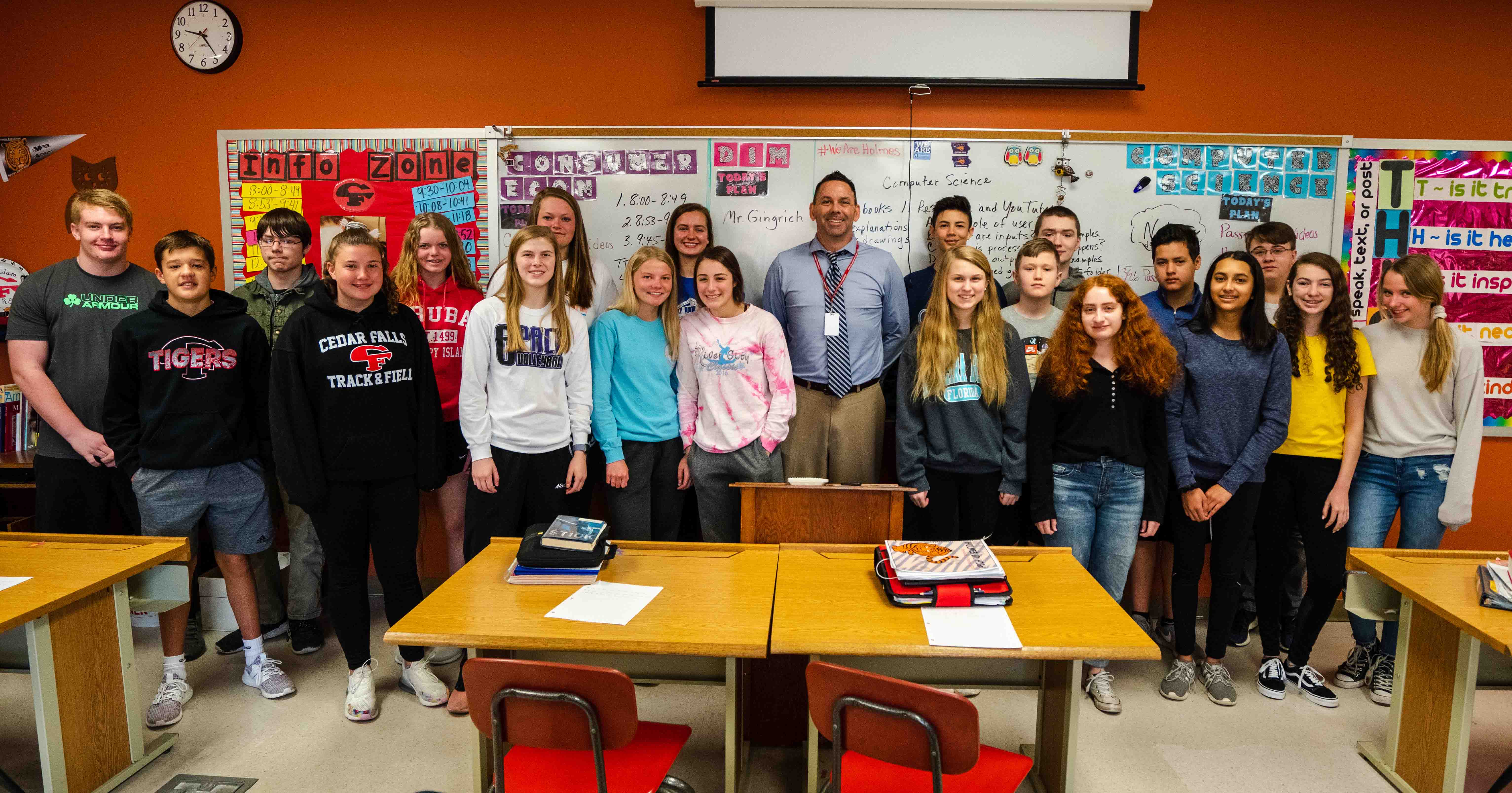 Clean up day
Chad Kaeppel and Gordie Sorensen, VP of Lending and Board of Director, of the Cedar Falls Community Credit Union (CFCCU) enjoyed a beautiful day outside with the Cedar Falls Lions Club members picking up trash along Greenhill Road in Cedar Falls.  In efforts to keep our town clean they both volunteered their time to support the community they serve.  Chad Kaeppel is quoted as saying, "It was actually a lot of hard work for everyone involved but at the end of the day it was very satisfying and rewarding."  CFCCU supports its employees and board members in volunteerism within the communities it serves.