Giving back
to the communities we live in.
CFCCU Scholarship
Cedar Falls Community Credit Union is pleased to offer our members the opportunity to apply for college scholarships. Scholarships in the amount of $1000 will be awarded to two incoming freshman, undergraduate, or graduate students. Students enrolled in an accredited program in the 2019-2020 academic year can earn a scholarship by successfully submitting their essay and resume to Cedar Falls Community Credit Union.
Eligibility: Applicants must have a Cedar Falls Community Credit Union account established in their own name and must be a member in good standing. Cedar Falls Community Credit Union staff and directors and their immediate relatives are not eligible.
Warren A. Morrow Memorial Scholarship
The Iowa Credit Union Foundation's (ICUF) 2019 Warren A. Morrow Memorial Scholarship is now open. ICUF will award a total of $11,500 in awards to both high school seniors and graduates. Four high school scholarships will be awarded to seniors in high school that plan to enter college in 2019. Two post-high school scholarships will be awarded to individuals that are entering or attending an accredited undergraduate, graduate or vocational program in 2019. More details of the scholarship along with applications can be found on the Iowa Credit Union Foundation's website at: iowacreditunionfoundation.org/warren-a-morrow-memorial-scholarship.cfm.
The Warren A. Morrow Scholarship was created in memory of the late Warren A. Morrow for his extraordinary commitment to the credit union industry and the Hispanic community. Scholarships will be awarded by the ICUF to outstanding high school seniors and post high school graduates interested in furthering their education.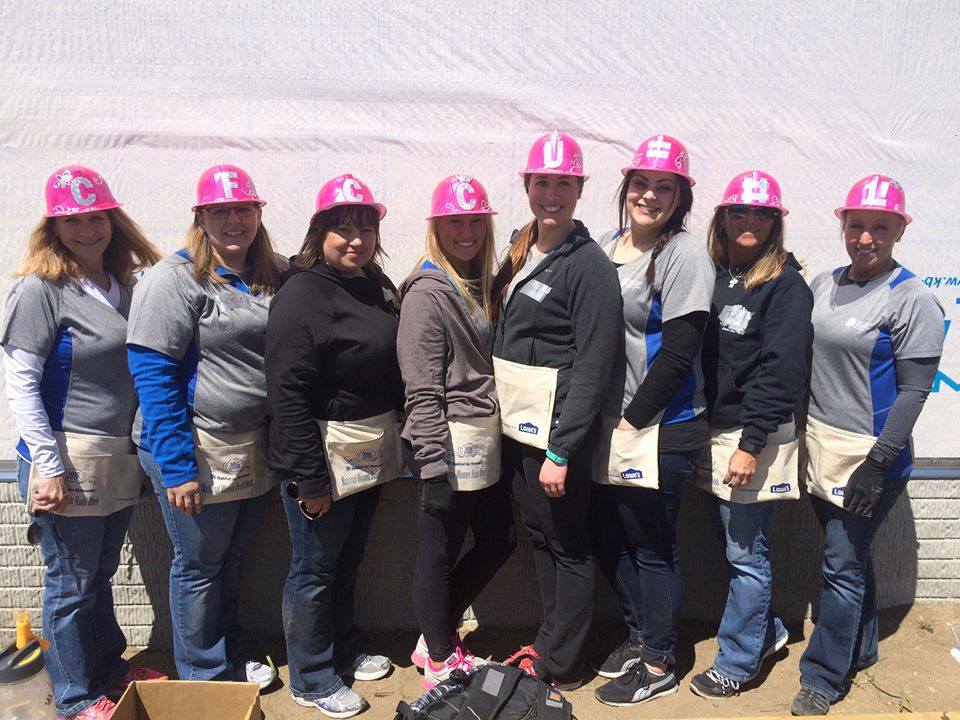 Women Build
Women Build is Habitat for Humanity's program founded in 1991 for women who want to take concrete action in building strength, stability, and self-reliance through shelter, while in the process learning new skills and helping to improve lives and communities. Women Build brings together women from all walks of life to address the housing crisis facing millions of women and children worldwide. In 2015, an estimated 15,000 women participated across the US and Women Build crews have built more than 2,300 Habitat homes.
Cedar Valley Habitat for Humanity Women Build program provides an opportunity for women to take a proactive step toward providing decent, affordable shelter for everyone in Linn and Benton counties. No experience necessary. Women Build is dedicated to helping women gain the construction skills and experience they need to build a Habitat home. This is a great opportunity for women of all ages to learn new skills, build relationships, and build their community. Women Build is about empowering women, not about excluding men. There are several opportunities to get involved!