Have you recently opened a home loan or home equity loan with CFCCU? If you have, you might receive a Home Warranty letter in the mail. Please be advised, these letters do not come from CFCCU and we are not affiliated with these companies.
These letters come from companies that buy information from credit reporting agencies. The information provided is enough to see that you recently opened a home loan product with a financial institution. These companies then take that information and mail threatening letters, talking about lapses in coverage or expiring coverage for miscellaneous products. A lot of the time, these letters look like they are coming from CFCCU, but we want to assure you that they are not.
Below is a copy of a recent letter that has been circulating.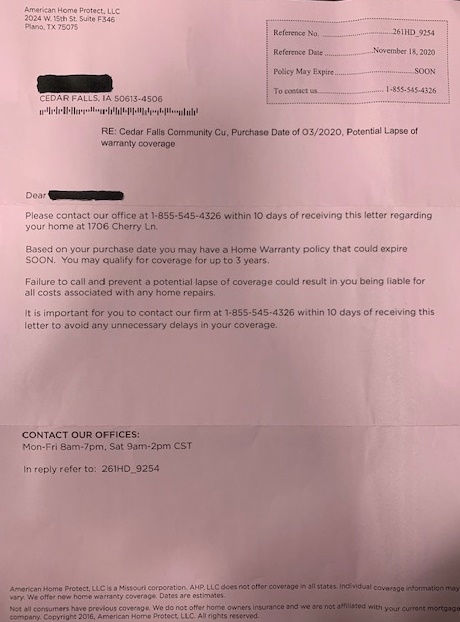 Please feel free to contact our lending department with any questions.
[email protected] | 319.266.7531