As of May 1, 2021, Chicago Central and Commerce CU will be merging with CFCCU. Chicago Central and Commerce CU Branch will be closed May 1st for the conversion. CFCCU lobbies will also be closed, but the drive-thru will be open.
What does this mean for our members? We are adding two more locations in the Cedar Valley to better serve you!
Finding Adventure Has Never Been Easier
You live in the midwest for a reason, so why not take advantage of the great outdoors? CFCCU offers stress-free financing on RVs, fifth-wheels, boats, ATVs, golf carts, and more.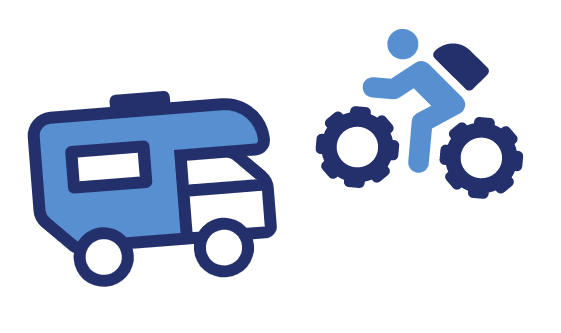 With our low rates and flexible terms, you can spend more time enjoying life outdoors and less time worrying about your loan.
In This Issue:
2021 Annual Meeting
2021 Board of Directors Election
Staff Announcements
Online & Mobile Banking Updates
2021 Annual Meeting
Please join us for our 63rd Annual Meeting.
Tuesday, May 18th, 2021, 5:30 PM
Gateway Park
1206 Grant St, Cedar Falls, IA 50613
Exercise your right to vote for your representatives on the Board of Directors
Short business meeting to hear about CFCCU's achievements and future plans
The event will be outside to aid in social distancing and masks are required• Food will be provided
Please contact the Credit Union for reservations
2021 BOARD OF DIRECTORS ELECTION
2021 Board of Directors Election Ballot
You must be a primary account holder in good standing and 16 years of age or older to vote. A joint owner of an account is not eligible to vote. CFCCU has 2 seats open on the board. When voting, please select 2 of the below candidates.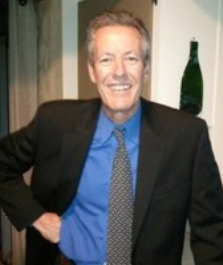 Daniel Mills
Daniel Mills is the Director of Sales at Pella Windows in Waterloo. He has been with Pella Windows for 18 years. Before that, he worked in the telecommunications industry for over 20 years.
Daniel moved to Cedar Falls in 1995 to work at CFU and brought his first paycheck to CFCCU to open his account.
Daniel met his wife of 22 years, Linda, while working at CFU. They now have 4 children plus Linda's daughter. They also have 7 wonderful grandchildren. Daniel and Linda enjoy spending their time with their family and Golden Doodle Charlie and Irish Doodle Nelly.
Meghan Sullivan
Meghan Sullivan was born and raised in Cedar Falls, Iowa. She has a B.A. in Marketing and Economics from UNI. After working in Marketing for a few years, she returned to UNI to get a B.A. in Business Teaching. Meghan has a M.A. in Education from Morningside College.
Since then, Meghan has taught for over 13 years in the area. Some of the classes that she taught are: General Business, Entrepreneurship, Personal Finance, Accounting, Computer Applications, and Marketing. She is currently the Technology Integration Specialist/ IB CAS Coordinator at Waterloo East High School. She also coaches volleyball at Central Middle School in Waterloo. She currently lives in Dike with her husband, Ryan, and her three children: Landen (18), Skylar (13), and Brynn (10).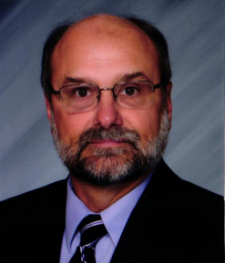 Larry Bockes
Larry Bockes has been a lifelong Cedar Falls resident. A graduate from Cedar Falls High School, and UNI, he's spent his years working for the Cedar Falls school district as a Social Studies Teacher and Coach. In 2008 he completed his Masters in Teaching at Viterbo University in LaCrosse, Wisconsin. He's also spent a number of years as a dedicated volunteer at Habitat for Humanity, and has been serving as a CFCCU board member since 1995.
Become a Representative on CFCCU's Board of Directors.
One of the unique things about a credit union is that it is democratically organized and controlled. That is, the Board of Directors, which sets the policies governing the day-to-day operation of the Credit Union, are all volunteers, elected by the membership to represent their interests. Elections are conducted at the Credit Union's Annual Meeting.
Any member in good standing over the age of 16 can run for a position on the Board of Directors. Candidates should have knowledge of or a willingness to learn about credit unions and their business processes, as well as a desire to serve the credit union movement. Candidates are expected to prepare for and attend monthly Board Meetings. Also, Board members are expected to serve as appointed on various internal working committees, which also will meet as needed.
Directors normally serve a 3-year term upon election and receive no compensation for their service. If you are interested in serving as a director or finding out more about opportunities to offer volunteer service to the Credit Union, please contact Helen for more information at 319.266.7531.
CFCCU Staff Annoucements
We would like to introduce our newest stafF
Jeff Jones
Loan Officer
We are excited to introduce Jeff Jones as the new Loan Officer at our Industrial Park branch, starting April 1st! Jeff Jones grew up in Nashua, and now resides in Gilbertville with his wife Sheri. Jeff is a father of six, and brings his twelve years of mortgage experience to our team! He's a huge fan of the Iowa Hawkeyes, tailgating at Kinnick, and watching women's college softball! Jeff is just as excited as we are to be joining the CFCCU family!
Alyssa Aikey
VP of Consumer Loans
We are excited to have Alyssa Aikey back as our Consumer Lending Manager! Alyssa was a member of the CFCCU family a few years back as our Universal Member Service Representative, and is excited to be joining us again. Alyssa was born and raised right here in Cedar Falls, and is married to her husband Scott. Together they have two wonderful children, Laila and Landon. She is excited to be back, and build relationships with new and existing members!
CFCCU ONLINE & MOBILE BANKING UPGRADE
We are upgrading our online & mobile banking platforms
CFCCU is upgrading its online banking and mobile banking platforms on April 12th, 2021. You will see new and exciting features and a different functionality. Some of the new additions you will experience with our new program will be.
New Additions
Secure Messaging
Financial & Budgeting Tools
Intuit Quicken/Quickbooks – Direct Connect
Financial to Financial Transfers
Person to Person Transfers
Check Images
Stop Pays
Profile Updates
You will continue to have access to the following great features:
Bill pay
Debit Card On/Off
Picture Pay
Text/Email Alerts
E-statements
Account Nicknames
Intuit-Quicken/Quickbooks Web Connec