Best Place To Get A Boat Loan
Are you looking to hit the waves this summer in a new or new-to-you boat? Well, you will likely need a boat loan to help pay for this purchase. It is very important to research before you start the search to ensure you know the best place to get a boat loan, and how to get the most boat for your money.
Boats can be more expensive than cars, so you want to ensure you set yourself up for financial success. The cost of financing a boat will depend on many factors such as the type of loan, terms, down payment, credit score, and the length of the loan. In this article, we will look at the best place to get a boat loan, how to apply for a loan, the types of boat loans available, and your financing options.
Here is a table of contents for what is discussed in this article:
How do boat loans work?
How to get a boat loan through a credit union.
Benefits of a boat loan.
Most frequently asked questions about boat loans.
Where is the best place to get a boat loan?
How Do Boat Loans Work?
Boat loans are similar to auto loans and mortgage loans, but offer unique benefits that make them specialized in boat loans, RV loans, etc. Much like an auto loan or mortgage loan, you will have to make monthly payments on your loan until your boat loan is fully repaid. The interest rate and length of your loan will vary depending on your credit score, income, and loan amount.
Get Your Boat Loan Through A Credit Union
Credit unions offer many financial products, including checking and saving accounts as well as loan options. Credit unions can often offer lower interest rates because they are not-for-profit financial institutions.
To be eligible for a loan, you must first become a member. These are the steps to take to qualify for a boat loan if you become a member.
Verify Your Credit
Checking your credit score is an important step in any loan application process. There are several tools available to examine your current credit score without leaving a mark on your credit report. Additionally, many financial institutions offer services to obtain a free copy of your credit report.
Prequalify for Loan
Before you start the search for your new boat, be sure to get qualified by your local credit union. They can help you navigate your payment options, but can also show you additional services you may not have known about. These include payment protection, guaranteed asset protection (GAP), and others.
Benefits Of A Boat Loan
When it comes to financing their boat purchase, there are many options available. These are some of the benefits of financing your purchase with a credit union. So, you can get boat loans for easier terms through credit unions.
Here are some benefits of getting boat loans through credit unions.
Faster Credit Decisions
Because you work with professionals, boat loans can be obtained faster than other types of loans. These lenders are familiar with boats and their buyers. A loan application can be submitted online, and you will receive a reply within a day or two. The loan through this method is faster and more reliable.
Longer Financing Terms
Credit unions offer longer terms, and specialists can recognize the value in a well-maintained vessel. Therefore, terms will generally be better than those offered by local banks. Longer terms can ease up the loan. It will be easy to return the loan, and you will have a longer time for it.
Monthly Payments Lower
You will have to pay lower monthly payments for the boat loan because credit offers longer terms for boat loans than local banks, so that monthly payments will be lower. You will have a loan for the longer term, and this will be easy for people that cannot afford high monthly repayments.
Electronics and More Equipment
A boat loan can be used to finance additional electronic equipment. You can also finance additional equipment, electronics and life/disability coverage through credit units. It will be beneficial for you to purchase new products for the boats to make your time on the water easy.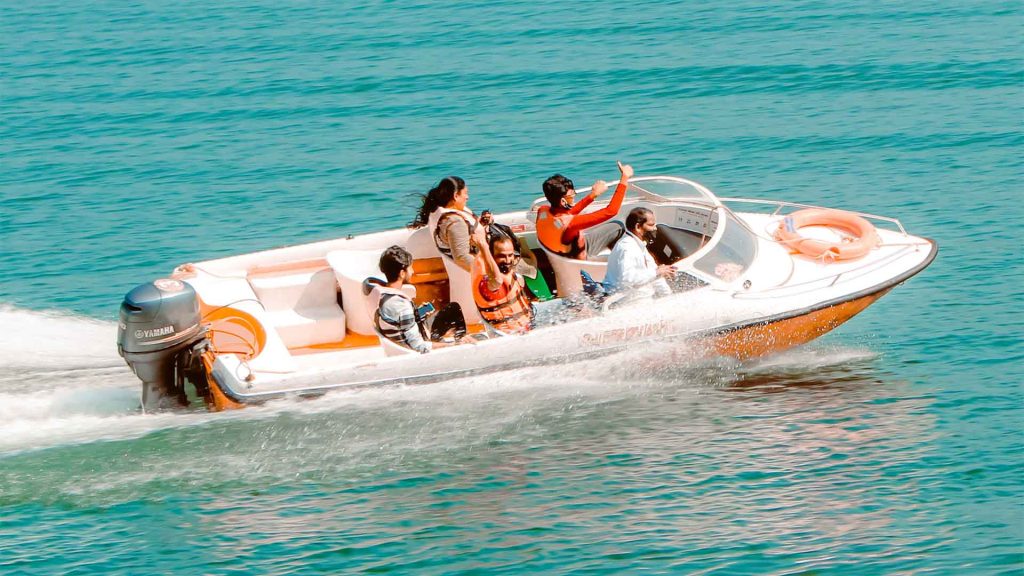 Protecting Your Boat Loan
Another benefit of securing a boat loan through a credit union is the protection services that are offered. Enjoy peace of mind when financing your boat with services like payment protection or guaranteed asset protection (GAP) services.
Payment Protection
Payment Protection is a voluntary loan-payment protection product that helps you get relief from the financial burden of delinquency, default, or foreclosure if a protected life event unexpectedly happens to you. Depending on the package you select, if a protected event does occur (and you're a protected borrower or co-borrower on the loan), Payment Protection will cancel or reduce repayment of your loan debt—helping to lessen your worries, and your family's worries, about paying loans during this difficult time.
Guaranteed Asset Protection
Guaranteed asset protection (GAP) gives you peace of mind. If the boat you are now financing ever becomes "totaled," or is stolen and not recovered, GAP pays an additional $1,000.00 toward the purchase of a replacement. Not only will you receive the difference between the value of your boat and its unpaid loan balance, but you also get a head start on financing a new or used replacement.
Most Frequently Asked Questions
What are the typical terms for a boat loan?
Boat loan terms often include a 15-year repayment term.
The terms of a typical boat loan vary depending on many factors. You will need to consider the following questions:
Is the boat brand new, used, or refinanced?
How old it is?
How much do you intend to borrow?
Is it possible to get a loan for a boat on an old boat?
Although it can be difficult to get a loan for an older boat, it is possible. Older boat loans will have higher interest rates than newer boats.
What is a good interest rate on a used boat loan?
Although used boat loans may sometimes have higher rates than new boats, it is not always the case. Many lenders offer competitive rates regardless of whether you are buying new, used, or refinancing. Explore current rates and use a loan calculator to estimate your loan payment.
Where is the Best Place To Get A Boat Loan?
As the warmer weather approaches, that dream of riding the waves in your boat can be a reality. Find a financial partner you trust to guide you through the loan process, and ensure you are getting the best service possible.
If you are interested in seeing your options for financing a boat purchase, get in touch with a boat loan specialist.