Motorcycle Loan Pre-Approval
A motorcycle loan pre-approval may be the right choice for those who have always dreamed of riding along the open road.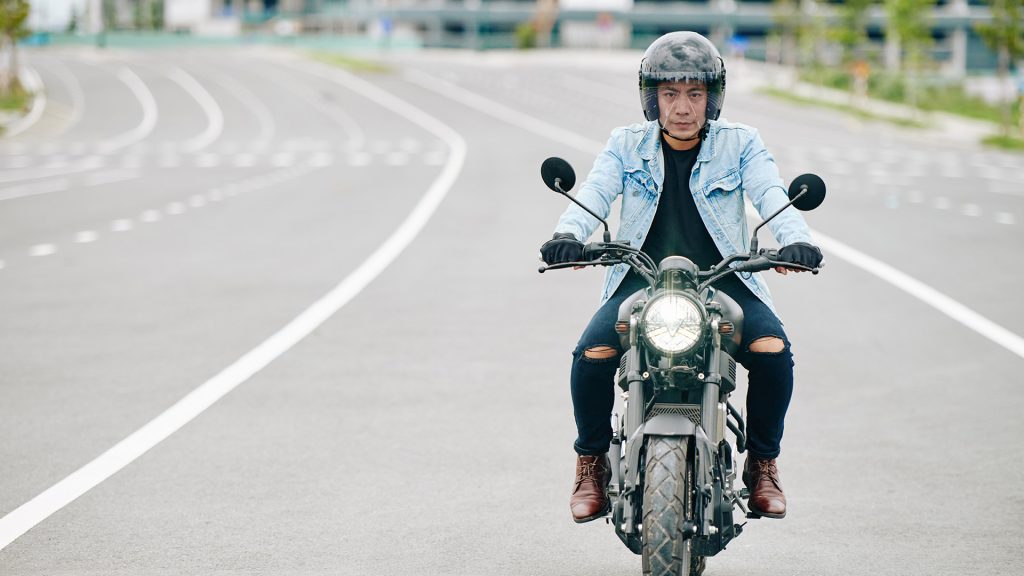 It is beneficial to check interest rates and loan terms to find the best bargain for you when financing a motorcycle. The motorcycle buying process differs from a car purchase. Good knowledge of what to search for will help.
Before going to the dealer, make sure you meet with your local credit union to get a motorcycle loan pre-approval. They will help you identify your budget and can even offer some protection services to keep your finances safe in the case of an accident or theft.
What Is A Motorcycle Loan Pre-Approval?
Motorcycle loans can be pre-approved by traditional lenders like credit unions. Your pre-approval for a motorcycle loan will likely include a quote on loan terms, including an expected interest rate and the amount of money you may be able to borrow, just like an auto loan.
Motorcycle loans are frequently secured loans, requiring a piece of collateral. In this case, the motorcycle itself. If you default on a loan, the lender has the right to take possession of the collateral property.
Key point: Motorcycle loans are frequently secured loans, requiring a piece of collateral.
An unsecured personal loan may also be an option if you're worried about putting your motorcycle up as collateral for your loans. Unsecured loans often have higher interest rates and may need a better credit score to be pre-approved.
How To Finance A Motorcycle
There are some critical steps to consider when financing a motorcycle. You want to make sure you pick the best option for you at the right budget. As you start the motorcycle pre-approval process, it will be important to review your credit, research motorcycle options, and determine what you can afford.
Review Your Credit
As a class of assets, credit unions view motorcycles as a greater risk than automobiles. Therefore, a clean credit report and a solid credit score are required to obtain motorbike financing and the best available loan rate.
Order a credit report to familiarize yourself with some of the data your credit union will evaluate when applying for bike financing. It is crucial to ensure that your credit report is up-to-date.
While it's difficult to predict which of the three major credit bureaus a lender would use to evaluate your loan application, it's advisable to have your credit reports checked by Experian, TransUnion, and Equifax.
However, altering this information on your file may be prohibited if you have previously submitted erroneous information on loan applications or have a poor credit history. Creditors will evaluate your present level of debt, so if you have existing personal loans that are repayable or credit cards that can be paid down and canceled. Make sure this is complete before applying for motorcycle financing. If you are a homeowner, ensure your mortgage payments are current and always paid on time.
Research The Best Motorcycle Options and Compare
To make sure you find the perfect motorcycle for you, compare options and features online. Make sure to look up reviews and see what other motorcycle enthusiasts say about their motorcycles. Motorcycles can have key features that make them stand out from the rest. Here are a few you will want to keep in mind.
Key point: Make sure to look up reviews and see what other motorcycle enthusiasts say about their motorcycles.
Motorcycle Steering
One such feature is the steering. The steering of a motorcycle consists of handlebars and various levers for operating the front brake, clutch, and throttle.
Starter System
Modern motorcycles also have an integrated electric starter system as well as a battery-operated headlight.
Comfort
Comfort features are an important aspect of a motorcycle and can be a deciding factor in whether or not someone purchases a motorcycle. The two main comfort features on a motorcycle are the seat and the footrests. Comfort features also include other aspects such as:
Windshields
Backrests
Armrests
Heaters/ventilation systems
Airbags (for protection)
Helmets (or protection)
Mirrors
Lockable storage spaces for personal belongings
All these things are designed to make sure that you have an enjoyable ride while feeling safe from any potential accidents that may happen while driving this vehicle.
Determine What You Can Afford
Decide how much money you spend on a new motorcycle before buying one. It can be easy to walk into a dealership and buy a motorcycle without much preparation. Do some online study ahead of time. Additionally, meet with your loan officer at your local credit union.
Another great tip is to determine the principal usage of the motorcycle – daily commute to work, weekend cruiser, touring, on-road or off-road, or even track work – before purchasing a motorcycle.
Lastly, you can save a lot of money by buying a secondhand bike, but you should know the previous owner's wear and tear and how well the bike has been maintained.
Who Provides Motorcycle Loan Pre-Approval?
Motorcycle loans may not be specifically offered at some financial institutions; clients typically use unsecured personal loans to pay for their purchases.
An unsecured personal loan has more stringent loan assessment standards than a secured loan because the credit union doesn't own the motorcycle. This makes purchasing a motorcycle more difficult for those buyers who do not own a home, do not have steady employment, or lack financial resources.
Credit unions provide assistance and expertise in financing motorcycles and scooters of all makes and models.
Where Can I Get A Motorcycle Loan Pre-Approval?
You have the option of doing your search for a motorcycle loan pre-approval either online or in person. You need to get some motorcycle price estimates and investigate your financing alternatives to get started.
Getting A Motorcycle Loan Pre-Approval
Your pre-approval may direct your purchasing power. An estimate of financing options will help you find the best offer within your budget. Even when you have been pre-approved, it does guarantee that aspects of the loan (i.e. interest rate) will remain the same at the time of closing.
Getting A Loan From A Dealership
You may prefer financing from a dealership rather than a credit union on your own. To assist you in obtaining financing, specific motorcycle dealers may submit your loan application to lenders on your behalf.
While going through a dealer may appear faster and less time-consuming, it is usually more expensive because dealerships often add fees to the lender's offer. You may also be unable to compare prices at different stores.
Key point: While going through a dealer may appear faster and less time-consuming, it is usually more expensive because dealerships often add fees to the lender's offer.
Loans financed in-house, are often known as "buy-here, pay-here" loans. These loans can have higher interest rates, which means that the entire cost of borrowing is likely to be higher.
Protect Your Motorcycle Loan
Another benefit of credit unions is the protection services they offered. Enjoy peace of mind when financing your motorcycle with services like payment protection or Guaranteed Asset Protection (GAP) services.
Guaranteed Asset Protection (GAP)
Guaranteed Asset Protection (GAP) gives you peace of mind. If the motorcycle you are now financing ever becomes totaled or stolen, GAP pays an additional $1,000.00 toward the purchase of a replacement. Not only will you receive the difference between the value of your motorcycle and its unpaid loan balance, but you also get a head start on financing a new or used replacement.
Key point: GAP pays an additional $1,000.00 toward the purchase of a replacement.
Payment Protection
Payment Protection is a voluntary loan-payment protection product that helps you get relief from the financial burden of delinquency, default, or foreclosure if a protected life event unexpectedly happens to you. Depending on the package you select, if a protected event does occur (and you're a protected borrower or co-borrower on the loan), payment protection will cancel or reduce repayment of your loan debt—helping to lessen your worries, and your family's worries, about paying loans during this difficult time.
Frequently Asked Questions
What is a good credit score for a motorcycle loan Pre-Approval?
Loan applications generally require good to exceptional credit. Equifax says you should aim for a score of 670 to 850. If your credit score falls below that threshold, you'll have to find another lender.
Does financing a motorcycle build credit?
Repaying a used-motorcycle loan can help you develop credit, just like paying off a vehicle loan. Making on-time payments on your used motorcycle loan will help you establish a solid payment history. This will expand your credit profile and will benefit your overall credit health.
Putting down a larger deposit can help improve your credit score. This is especially true if you have a history of defaulting on your loans.
How long is the average motorcycle loan?
The typical motorcycle loan terms are 36 months, 48 months, or 60 months.