A lot of us are realizing there is a new "normal" during this pandemic and it is likely affecting your finances. You might be spending less on activities and entertainment, but more on food and other supplies. Maybe your income has even decreased as more workplaces continue to lay off staff and shut down.
You might have noticed that your budget just isn't working anymore, but don't worry, help is here. These financial tips can help you navigate your temporary new normal.
Wait on major purchases
If you can, consider waiting on major purchases. At this time, it is unclear how long businesses will remain closed. By holding off on your big-ticket purchases, you'll be able to strengthen your personal finances and have money available for later if needed.
Major purchases can include:
Home
Vehicle
Vacation Deposit
Resist retail therapy
It's true, retail therapy can make you feel happier in the moment, but it also leaves you with less money. Given these unique times, it's even more crucial to be prepared for the worst-case scenario with your personal finances. Even if you aren't struggling financially, is it possible to live more frugally to prepare for what could be ahead?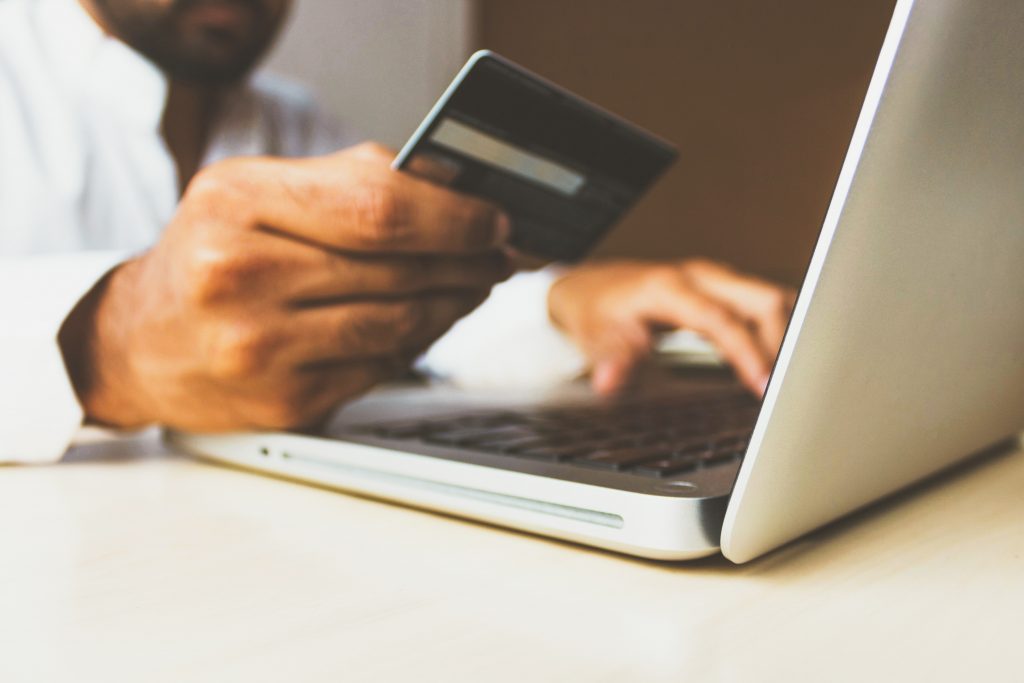 If you're stuck at home, it is tempting to start scrolling on your favorite retail website, and the deals polluting your social media pages don't make it any easier. While it has been found that retail therapy is an effective coping mechanism when you're sad or scared, you don't always have to purchase the products. Hypothetical shopping or window shopping can also be effective at improving your mood. That means you don't actually have to spend money to get the benefits of retail therapy. You could put items in a wish list rather than in a cart to save them for a later date.
Take inventory before buying
If you are stuck at home, take inventory of the things you already have before stocking up on food, toilet paper, and other supplies. Make a list of things you need before going to the store and be realistic about what you are wanting. Utilize what you have first before you go out and buy more. Take a minute to really consider what your needs are right now. Not only will this help your finances, but it gives others in your community access to the items they need as well.
It's natural to want to help as you learn about the impact local businesses are facing. It is great that you want to help your favorite local businesses, but you need to look closely at your needs too to make sure any support you offer is sustainable within your budget.
Offering monetary support doesn't always work out, but you can contribute in other ways. See if you can donate your time and talents instead of money. You can find groups on social media that are coordinating efforts to offer spare pantry items, sewing talents to make masks, run errands for those who can't, and much more.
Increase your savings
If your income hasn't been impacted, consider putting more away in savings. The money you are no longer spending on kids' activities, haircuts, travel, and more can be used to increase your savings. Depending on your needs and goals, you can direct more money to an emergency fund, retirement savings, or something else.
Take advantage of financial relief
If you're out of work, the reality is that you might not be able to pay all of your bills right now. You should focus first on your primary needs: Food and shelter. If you have to, delay repaying credit cards and others debts until you're in a more stable financial position.
If there are bills you can't pay, communication is key! Reach out to your creditors and service providers to see if you qualify for reduced interest rates, different payment plans, or other financial relief.
Below are some options that could be available to you:
If you haven't already, you might soon be receiving an economic impact payment (stimulus check).
Many providers and financial institutions, including CFCCU, have deployed temporary measures to offer relief.
Federal student loan borrowers can be placed in an administrative forbearance, which allows you to temporarily stop making your monthly payments.
The Internal Revenue Service extended the federal income tax filing deadline to July 15, 2020. You can also defer federal income tax payments until that date without penalties and interest.
Lean on CFCCU If your savings aren't enough, you might need to consider borrowing money. Borrowing isn't black and white, though, so make sure to talk to your loan officer to find what will work best for you.
Head over to our last blog post for the options we are offering during the COVID-19 pandemic